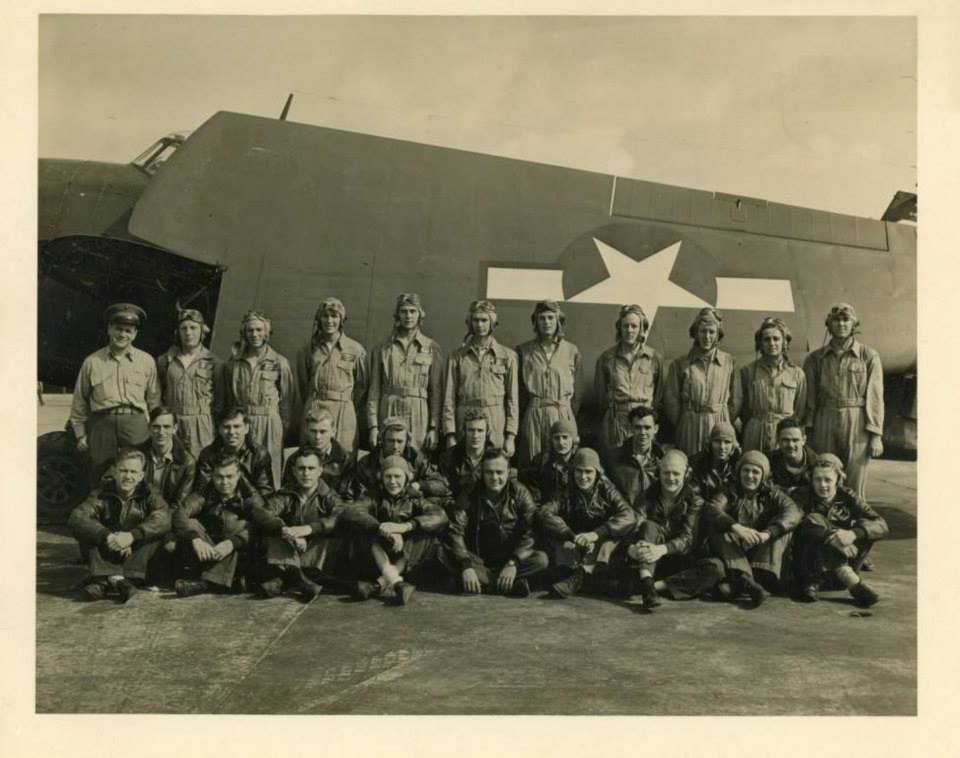 HISTORY REPEATS ITSELF:
JOHN E "JACK" EVERETT
My Navy career, a repeat of my fathers teaching, probably started at an early age listening to my father about his Naval experience in WW1. He had graduated from the Engineering College at The University of Georgia when WWI started and enlisted in the Navy and went through Radio School. He then was assigned to a destroyer at the Brooklyn Navy Yard but heard of a special Engineering Battalion forming to go to France to build a radio station near Bordeaux. He applied and they hired him and gave him a First Class Machinist Mate Rating. Today the unit would be The CB's. His brother was with him in WWI and in WWII, he, the brother, commanded one of the ships that invaded North Africa leaving out of The Norfolk Naval Base.
After the war my father worked for an aircraft manufacturer designing the engine for their plane That got me interested in Aviation. We had an aviation course in High School which I took. We had a "link" trainer, not a real one, but it looked similar, which I "flew" frequently. Also had to build a model airplane . I built a P39 Bell Aircobra.
Late in 1943 while a senior in High School, I applied for the Navy V-5 Pilot Training Program. After several trips to Cleveland, I lived in Alliance, OH, taking all the tests and physical I was accepted. I got orders to go home and wait for further orders to report for training. After several months, a letter came and advised by a directive that I had to take another mental exam. I went back to Cleveland and about 30 of us took the test. I came in third and they only took the top two. Had I passed I might have taken away the distinction as the youngest Naval Aviator from President G H W Bush as I was still only 17 years old.
With the letter to report to take the test, I was advised of the Combat Aircrew program which I signed up for and was accepted. Orders finally came to report to Detroit for further physical exam and if I passed I was IN THE NAVY. I went to Detroit and took the test lined up in a hallway with others while a Corpsman demonstrated the test with a flashlight. We all passed and took the oath.. The next day. June 8, 1944, we were put on a train and headed for the new special Aviation Boot Camp at NAS JAX for the new Aircrew Program.
I was put in Company 703, the second company in the new program. I must mention that another Grosse Isle Alumnus and I traveled on the same train to JAX and he was put in Company 702. We did not know each other in fact we have never actually met as I write this. Later he was accepted for flight training and had a distinguished career as a Naval Aviator. He is CAPT John Lavra. After 8 weeks of boot camp we had to take a Morse code test and choose which A school we wanted to go to. They were Radio, Machinist and Ordnance. I chose Aviation Machinist and they sent me to Aviation Radio school. After 12 weeks at the Naval Air Technical Training Center Memphis, we chose what type aircraft we wanted and I chose Torpedo Bombers and went to Naval Air Gunners School , Miami. I believe we were there 6 weeks and upon graduation they were going to rate 2 out of the approx 130 in the class. Again, I came in third. I did achieve a record on one of the ranges. We fired 50 caliber Browning Machine Gun mounted in a turret out of the TBF. We fired 100 rounds at a moving flag and I got 92 hits. Also shot down several Zero's in the simulator
.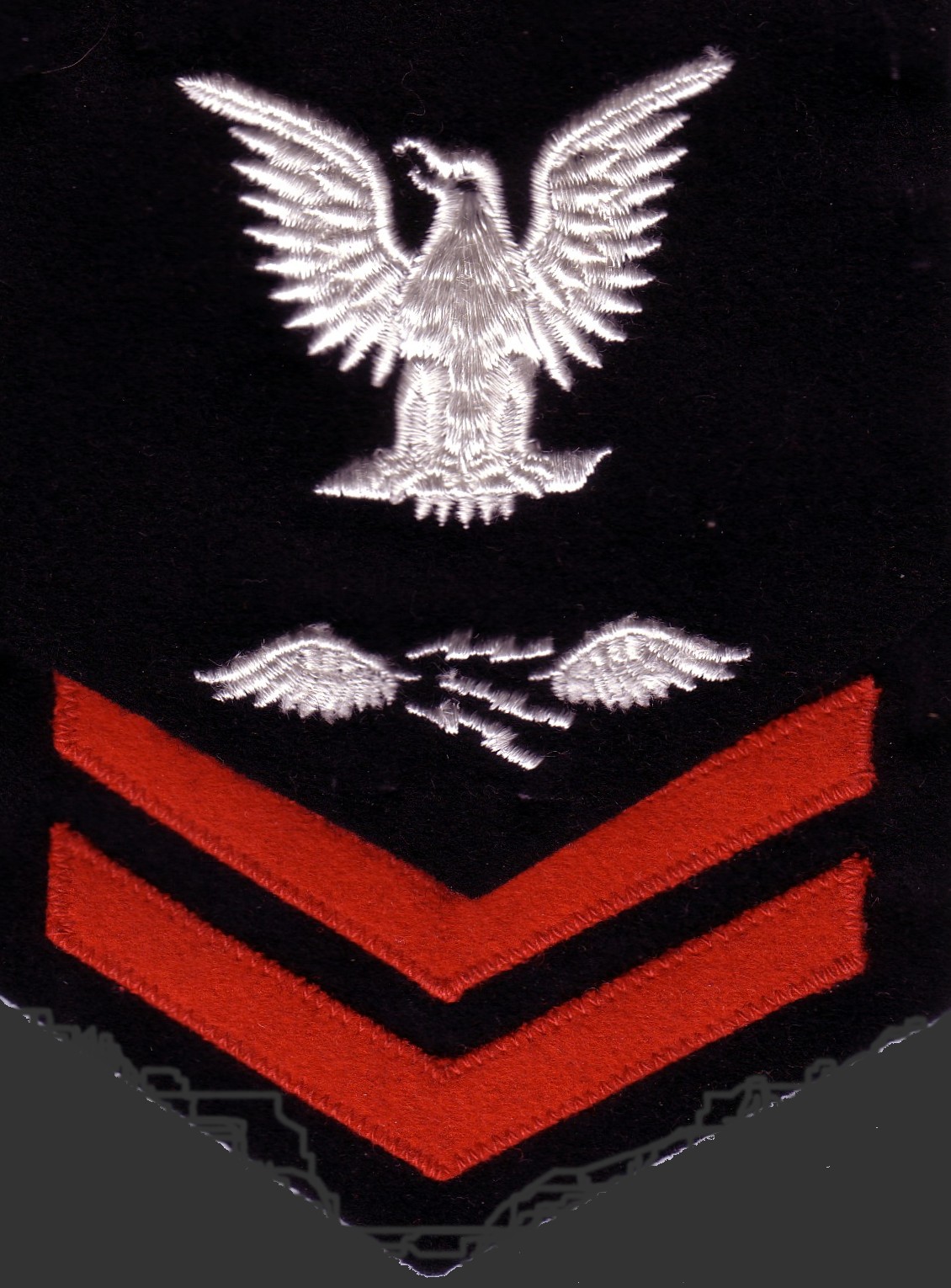 From there to NAS Miami at Opa Locka for operational training in TBF's. We reported to a hanger and met our Pilots. Mine was Ensign Frank A McKean out of Philadelphia. I then had my second ride in an airplane. The first was in gunnery school where we fired out of a turret mounted in an SNB
Our second flight at NAS Miami we did glide bombing on a target out in the swamp. I had to look out the stinger gun port and tell the pilot where the bombs hit. In starting the dive I went weightless and continued weightless all the way down. I held on to the armor plate stanchion and my body and feet floated in midair all the way down. then slammed down on the deck when we started the pullout.
When operation training was coming to a close my pilot asked if I would accompany him to further operations specializing in Night Operations. I agreed and we went to NAS Kingsville, TX. We did not take our gunner. Upon arrival we met the crews from the famous VT(N) 90 who were to be our instructors. They had conducted night operations over Tokyo without any special training. Most all of our flying the next 12 weeks was at night. We had APPS 4 Radar and we learned to direct our pilots in on targets and when to drop the ordnance. We, the Aircremen, also attended Air Navigation School for 12 weeks and became qualified in Air Navigation. We were then advanced to ARM3c. As we were finishing at Kingsville in August of 1945, we received the news that an Atomic Bomb had been dropped then another and the war was over. My first reaction was disappointment that I had not gotten into the war but that changed when the crews from VT(N)90 were so glad that it was over.
We received delayed orders to report to NAS Quonset Point to form VT(N) 53. Upon arrival there I was transported to NAF Martha's Vineyard where the squadron was commissioned. We then after several months flew our planes to NAS Boca Chica, stopping in Augusta, GA to put on a NAVY DAY air show. During a low level bombing demo one of our planes hit a radio tower and crashed. The pilot, Ensign Spitzer, was killed as was a local news photographer flying with him. His crewman did not go on the flight therefore he survived.
At Boca Chica we did further NIGHT Operations and also participated in the search for the 5 TBM's lost in the Bermuda Triangle. Also the Navy allowed Aviators with a minimum number of points to leave the Navy and go home. My pilot chose to do so and went back to Philly, went to Medical School and became an MD specializing in Pathology. A few years later I went to Willow Grove for my 14 days ACDUTRA, and we met to talk over old times.
The squadron left Boca Chica by bus to Miami then train to NAS Alameda. We were still in the pipeline for the invasion of Japan and would not be stopped until we got to NAS Barbers Point. We left Alameda on CVE-86, the USS Sitko Bay and left it when we got to Pearl Harbor to go to NAS Barbers Point. Finally the war being over caught up with us and we were decommissioned. They commissioned a new squadron, Night Development Squadron Pacific, (NightDevRonPac). Fortunately I was chosen as a member and made ARM2C then a short time later was scheduled for discharge. When we went to Pearl for transport home where they were assembling the Atomic Bomb Test target ships. The USS Nevada was painted with red lead as the target ship. Also there was the Saratoga and Independence and some other ships. That day the German Cruiser Prince Eugon, escort to the Bismarck, came into the harbor.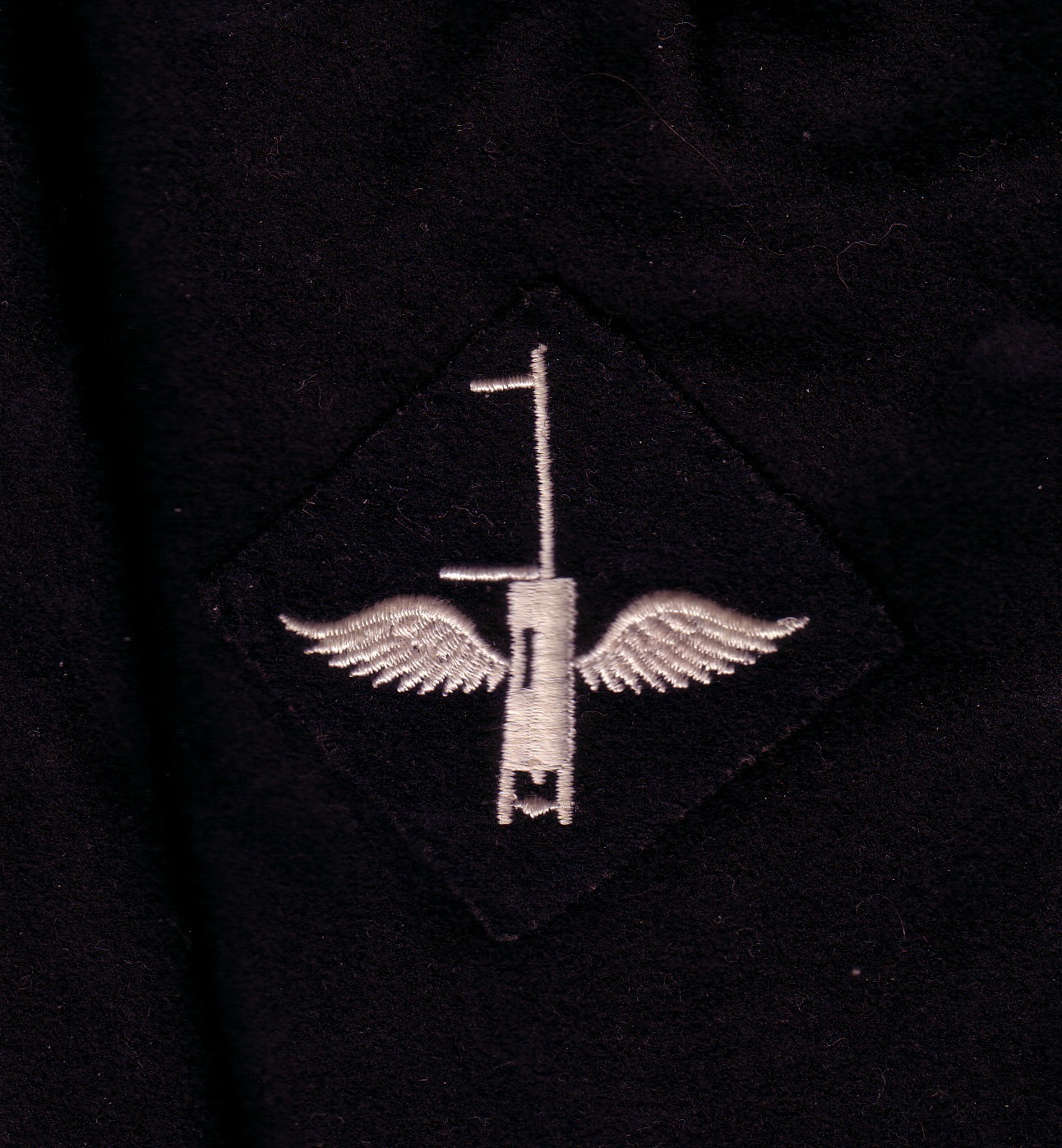 At discharge at Great Lakes I signed up for the Inactive Naval Air Reserve and went back home to Ohio where I attended The Ohio State University, College of Engineering. One Friday night in my 4th year of the 5 year program I ran into a new Pledge in my Fraternity cleaning the heads. Normally our Pledges cleaned on Saturday. We got to talking and found he had weekend drill at NAS Columbus the next day. We found we both had been Aviation Radiomen and Combat Aircrewmen. He signed me back up in the Active Naval Air Reserve and we have become lifetime friends. When he picked me up the next day, I found he was Ensign C. E. "Joe" Warnes. He is now Captain Joe Warnes, USNR Retired. I got my old rate back and after my 4th year of college, Joe put me in for Commission which was granted.
I was assigned as Joe's assistant in FASRON 695 at NAS Columbus. That was 1950 and in 1959 NAS Columbus was closed and I transferred to NAS Grosse Isle and Joe to NAS Glenview. At Grosse Isle I was assigned to NARMU 731 as Electronics Officer then Asst AC Maintenance. When up for promotion to LCDR I requested a transfer to HS733 as Personnel Officer so that I would have opportunity for an Administrative billet if further promoted. I was further promoted and was selected to fill the Administration Officers billet in NARS Y-1. I held this job off and on until 1975 when I finally retired after 31 years Active and Reserve Service.
I am proud to mention one of my sons also followed me in the Navy. He was smarter than me and majored in Pre-Med. To pay his way through Med School he applied for and received a Naval Scholarship. Upon graduating from Med School he reported to the Naval Flight Surgeons School at Pensacola. After that he was the sole Flight Surgeon at GITMO. Later he was transferred to Cecile Field in an ASW Air Wing. When his Navy obligation was completed he went into a 3 year Emergency Physician Residency and after a year and a half was approached by the US Air Force. After the residency he went into the Air Force and spent the next 16 years there and is now a retired Colonel.
My Naval Career ended in 1975 when I went on inactive duty, On 9 July, 1986 I went on the Retired List after 31 years and started drawing the benefits we had contracted for. I do miss the Navy and the fellowship it provided. The weekends I attended drill was like going to my Private Club. As I scan the photos and stories, I see many of my old shipmates. There is one I cannot find and for the life of me I cannot remember his name. He was my Chief Yeoman and without him I could not have functioned as Pers Officer of HS 733.
Sorry this History is so long and I hope you all will read it. I really enjoy reading the other Histories of those who served at Grosse Isle whether they are long or short. I enjoy the long ones the most.
John E.(Jack) Everett
ARM2C / CDR
USNR (MUSTANG) RETIRED.
LIFE MEMBER : FLEET RESERVE ASSOC.: RESERVE OFFICERS ASSOC.