New Fire Fighting Equipment 1950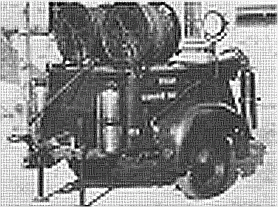 An effective fire-fighting unit has been designed and manufactured by J.R. Jackson MEC., attached to the aircraft maintenace metal shop at NAS Grosse, Ile. Made from scrap and salvaed material, the unit consists of a trailer and fire fighting equipment. It is designed to be used by the supply department as standby equipment, when fuel is being handled and transferred from tank car to tank truck.
From Naval Aviation News, Feb. 1950.
Email: Web Master
Copyright © 2006NASGIVM All rights reserved.
Revised: January 28, 2010