NAS GROSSE ILE

Naval Aircraft Factory N3N-3 Canary / Yellow Peril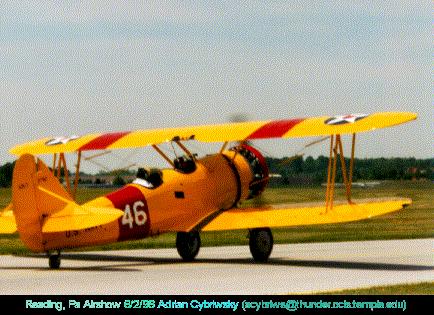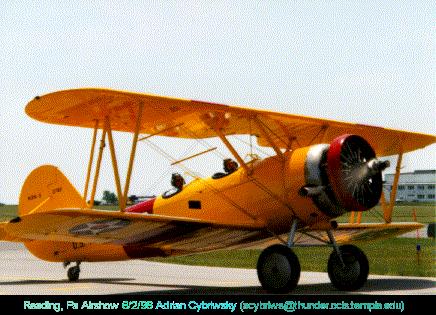 | | |
| --- | --- |
| Manufacturer | Naval Aircraft Factory |
| Designation | N3N-3 |
| Nicknames | Canary / Yellow Peril |
| Type | Primary Trainer & Utility Transport |
| Crew | Instructor & Student |
| Length | 25' 6" |
| Height | 10' 10" |
| Wingspan | 34' |
| Wingarea | 305 Sq Ft |
| Empty Weight | 2090 lbs |
| Gross Weight | 2792 lbs |
| Powerplant | Wright R-760-2 |
| Horsepower | 235 |
| Pistons | 7 |
| Range | 470 miles |
| Cruise Speed | 90 mph |
| Max Speed | 126 Mph |
| Climb | 800 Ft/min. |
| Ceiling | 15200 Ft. |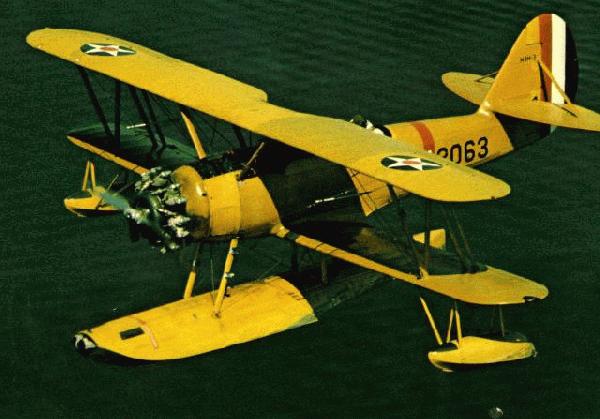 This photo was funrished by Fred Niedner of his N3N.
Examples of this type may be found at:
* National Museum of Naval Aviation
* USS Lexington Museum On The Bay
* US Naval Academy
* Kalamazoo Aviation History Museum
It was designed as a replacement for the NY-2s and NY-3s.
Even though it looks similar to the Kaydet, the N3N Primary Trainer built at the Navy aircraft factory was not as good an aircraft. It was sluggish, but as most who flew it would admit the N3N was as honest a trainer as you would want to fly.
Depending on the training needs it could be equiped with floats or wheels and at NAS Grosse Ile it was flown both ways.
The yellow color it was painted signified that there might be a student at the controls, warning other pilots to beware. As a result it was probably the first trainer to earn the nickname "Yellow Peril."
At the end of World War II the majority of these aircraft were made surplus. One exception was a small number were used at the Naval Academy for seaplane training. These N3N-3s were retired in 1961 and one of these was moved to the Smithsonian Aviation Museum. They were to be the last biplane in U.S. military service.
VISIT OUR ADVERTISERS

Copyright © 2000NASGIVM All rights reserved.
Revised: December 18, 2010