NAS GROSSE ILE

OLFs
The following aerial photographs of the NAS Grosse Ile Aux. Air Fields. Also referred to as OLF's. These were taken May 2, 2001 my birthday. -- Hal Neubauer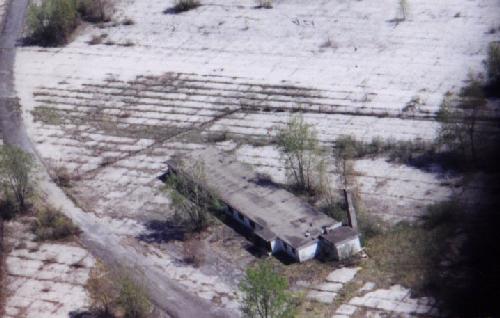 OLF 13:
Newport - A number of abandoned buildings remain at the location. These are from the era when the location was home to a Nike missile defense unit after the war.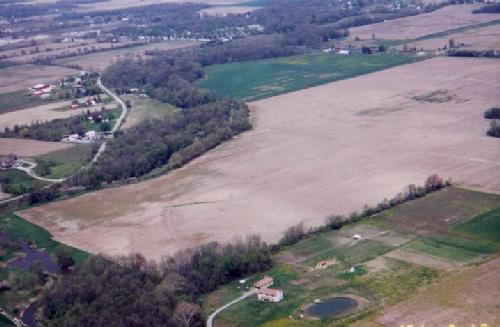 OLF 14:
Sanders - Radial 241/09 - A large tilled field adjacent to a stream and country road.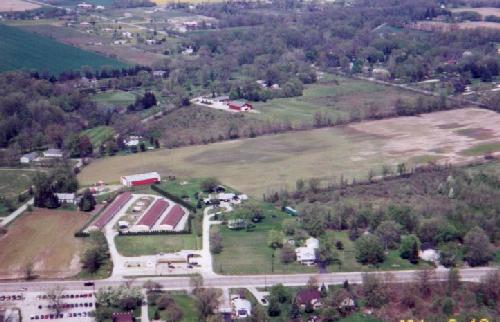 Ash - Radial 259/09 - A large open field surrounded by commercial buildings. country residential buildings and boarded by a major secondary road.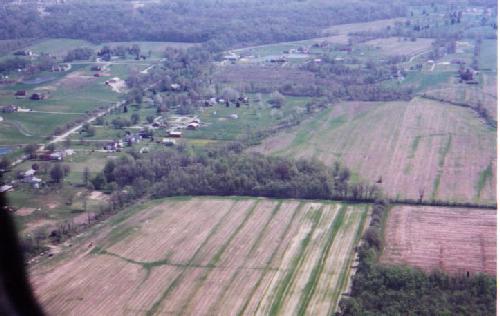 Dauncy - Radial 260/07 - A farm field adjacent to a cluster of farm homes and out buildings.
| | |
| --- | --- |
| 1956 | 2003 |
Flat Rock Field - Radial 271/06 - in 1956 and 2003.

The landing field was close to Cahill Road. It is possible to still see the footprint of the complex today, but the property will soon be developed for another subdivision. -- Lila Fedokovitz - Flat Rock Historical Society 16 March 2006
Copyright © 2001NASGIVM All rights reserved.
Revised: June 30, 2010