The Grosse Ile March was written during World War Two.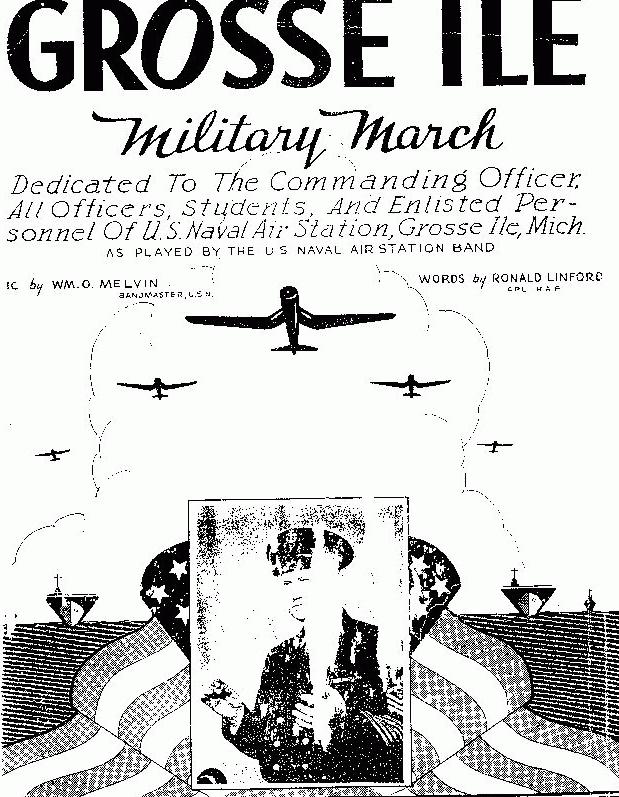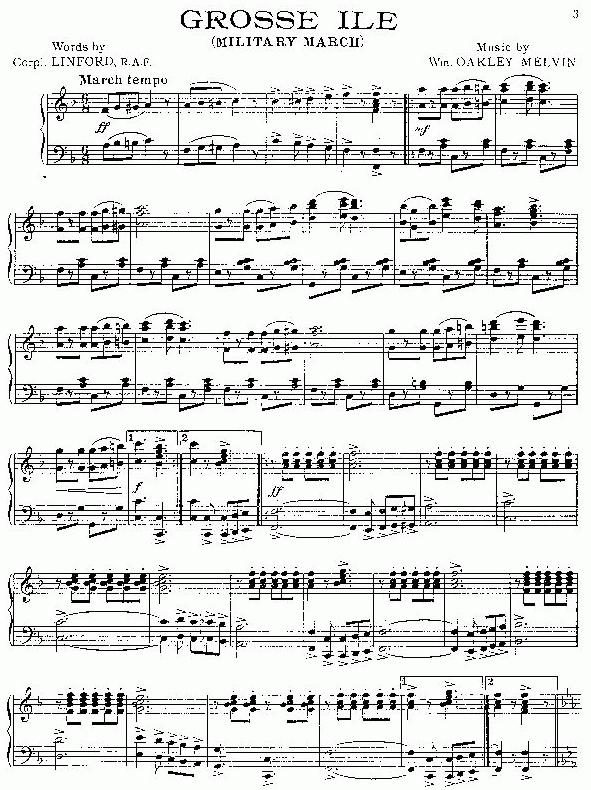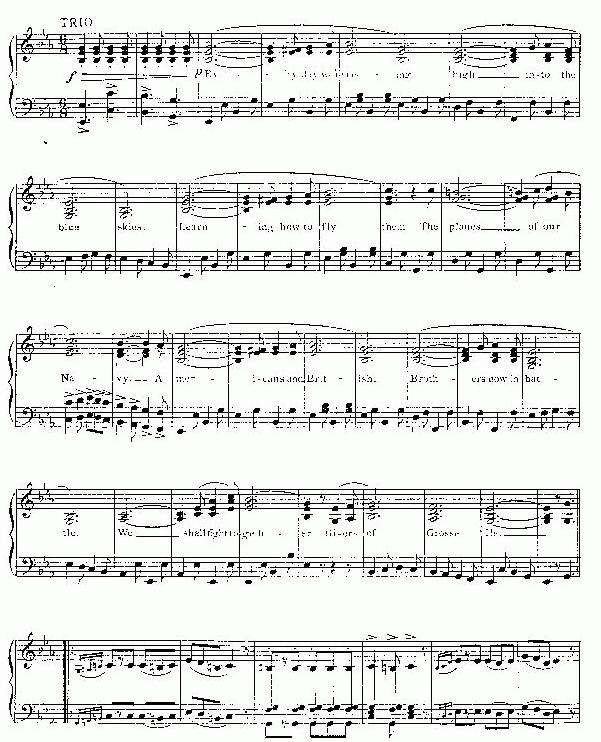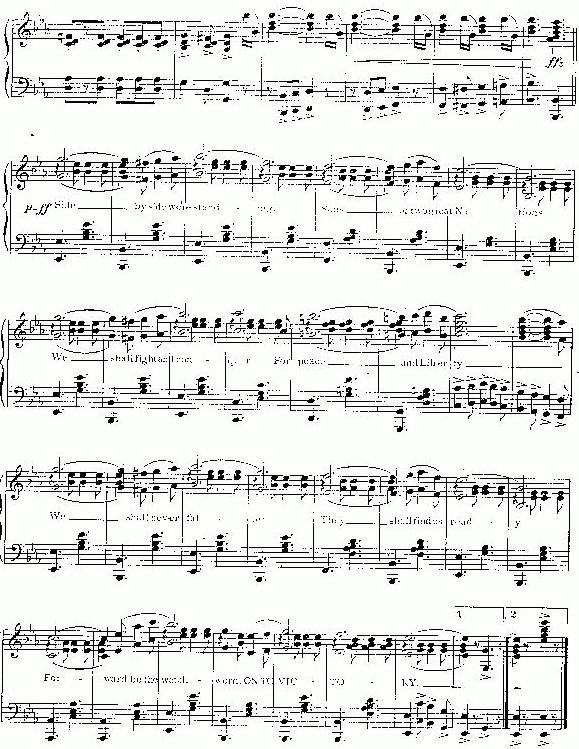 Words to
Grosse Ile Military March
Every day we're rising high
into the blue skies.
Learning how to fly them
The planes of our Navy Americans and British.
Brothers now in battle
We shall fight together fliers of Grosse Ile.
Side by side we're standing
Seas of to great Nations
We shall fight and conquer.
For peace and Liberty
We shall never falter
They shall find us ready
Forward be the watch word ON TO VICTORY.


Copyright © 1999NASGIVM All rights reserved.
Revised: June 30, 2010